Exploring the Viking Age in Denmark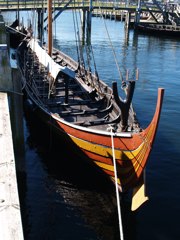 Darrell Markewitz, ironmonger and Iron Age re-enactor extraordinaire, made a research trip to Denmark in Spring 2008. Now he has packaged hundreds of pictures of sites, museums, and artifacts on a jewelcased DVD, which also includes his extensive commentaries.
It is available here now!
Labels: archaeology, Darrell Markewitz, Denmark, historical re-creation, Vikings